COLLEYVILLE GARAGE DOOR
817-755-6231
Garage Remote Control in Colleyville, TX.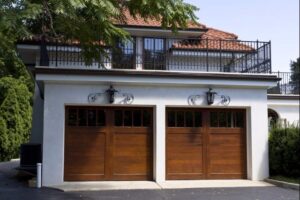 It is bothersome getting out of your car to just manually open your garage doors. Thanks to recent technology advancement and development, we can now open garage doors here in the Colleyville area with the help of our remote controls.
Technology is Our Friend
Modern technology has made our life easier with the invention of the remote control. We can turn almost everything on or off, change channels, adjust settings, and change volumes by just using the remotes. All these functions are possible even without moving an inch from where we are.
Fortunately, the same technology with remote controls is being used to open and close our garage doors. The concept is simple to understand. You just need to pair your garage door remote control with your garage door opener for it to function and then just click the button to open and close the door. All of these are convenient until your remote breaks at one of the worst times. It could happen to you anytime of the day, sometimes during holidays or late at night.
A Quick Troubleshooting Guide
Program your garage door remote control
Find the "Learn" button on the garage door opener
Press the "Learn" button once.
Press the button found on the remote control you want to be paired with the garage door opener.
Replace your garage door remote control batteries
Batteries die, it's just the way things go.  However, you do not need to worry about changing the battery of your remote control because it is very easy.  Just remove the cover of your remote and replace the old battery with a new one.
Always reset your garage door keypad combination PIN & Remote Control from time to time.
Press and hold the "Learn" button found on the garage door opener
On your garage door keypad input your new PIN code
Press Enter
If in case any of this does not work anymore, you can always contact Colleyville Garage Door and Gate to help you with any of your concerns related to garage door services.
Garage Door Services Offered:
 

Roll Up Garage Doors

 

Overhead Doors

 

Springs

 

Panels

 

Remote Controls

 

Replacement Parts

 

Tracks

 

High-End Openers

 

Garage Door Installations

 

Commercial Garage Doors

 

Wood Garage Doors
Call Today for your Free Instant Quote...