COLLEYVILLE GARAGE DOOR
817-755-6231
Automatic Driveway Gate Maintenance in Colleyville, TX.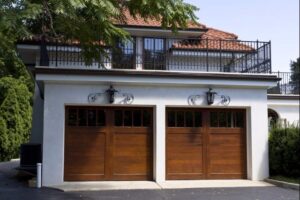 Automatic Driveway Gate Maintenance
Proper automatic driveway gate maintenance is really important and should not be taken for granted. If you disregard proper maintenance, you will miss out on the benefits you get from the convenience and security of your automatic driveway gate. Proper maintenance is essential if you want to keep your driveway gate functioning properly for a long time.  Whenever your gate is not functioning properly, it would cause inconvenience for you. Whenever you are having issues with your driveway gates, call us at Colleyville Garage Door and Gate. 
Here are the top 3 things you can do to keep your driveway gate in excellent condition:
Electrical Components
Maintaining the electrical components of your driveway gate is very important. A simple regular visual inspection of electrical components from time to time will lessen a large possibility of failures. The circuit board that controls the automatic driveway is just sitting outside and is exposed to corrosion, insect legs and wings, wasp nests, and spider webs. You should check this out regularly because these can all contribute to electrical components getting broken
Keep Everything Well Lubricated
Simple maintenance like lubrication is important to your driveway gate regardless of what type you have. If your components aren't sealed, you'll need to grease the wheels, hinges and chains to make sure that everything continues to function without any problem.
Automatic driveway gate maintenance will always come down to the recommendation of the manufacturer. Contact us now and we will give you maintenance service for your automatic driveway gate to keep it functioning properly.
Professional Assessment
Our expert technicians at Colleyville Garage Door and Gate will help you whenever you need repairs or maintenance service for your driveway gates. We always make sure that you always get highest quality of service.
Driveway Gate Services Offered
We fix, repair, install:
 

Residential

 

Commercial

 

Gate Design

 

Gate Construction

 

Maintenance

 

Replacement Parts

 

Tracks

 

High-End Openers

 

Solar Powered Openers
Garage Door Services Offered:
 

Roll Up Garage Doors

 

Overhead Doors

 

Commercial Door Springs

 

Commercial Door Panels

 

Replacement Parts

 

Tracks

 

Heavy Duty Openers

 

Garage Door Installations
Call Today for your Free Instant Quote...