COLLEYVILLE GARAGE DOOR
817-755-6231
Automatic Driveway Gate Installation in Colleyville, TX.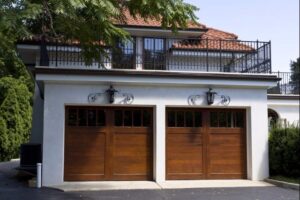 Colleyville, TX is no stranger to enormous houses on massive lots. This is where you expect to see automatic driveway gates. However, you can also see this kind of gate with average and regular houses. We install and repair any kinds of automatic driveway gates in the Colleyville area regularly for homeowners and business owners. There are some who just need repair and there are also some who want to have a new driveway gate installed. We can do both for you. Contact Colleyville Garage Door and Gate now!
A good quality driveway gate does not need to be very expensive. It will all depend on the size and details of the design that you will choose. The cost for a new driveway gate also depends on what kind of material you choose.
Security: An automatic driveway gate protects children and pets from getting outside so easily and keeps unwanted vehicles and strangers from entering the property without permission.
Increased Property Value: By enhancing security, a gate has the potential to increase property value and resale price of your home. Insurance companies will also give you a reduction of payment because of the added protection that you installed for your property.
Classy Appeal: When installed correctly, an automatic driveway gate has an elegant appeal that instantly improves the look of any home.  This will make your property look stunning and outstanding.
 Choosing a Gate
Material: Most automatic driveway gates are made from aluminum or powder-coated steel. Wood gates are available as well, but they are heavy and prone to cracking and deformation. They also require more maintenance than metal gates.
Design: Automatic driveway gates are installed with many unique designs. Some of the standard designs are:
   Flat-Top – The simplest style of them all. The upper rail of this style is horizontal and perfectly straight across the top.
   Arched-Top Type: A standard arched-top gate is bent to form a gentle upward arch.
   Arched-Top with Finial design: The difference between standard and with finials has to do with the rods. The rods extend past the top bar in an arched-top with finials and are finished with a decorative finial.
Professional Assessment
These are just a few of the most basic choices when selecting your automatic driveway gate installation. Let our expert technicians help you identify what will best fit your needs. Contact Colleyville Garage Door and Gate now!
Driveway Gate Services Offered
We fix, repair, install:
 

Residential

 

Commercial

 

Gate Design

 

Gate Construction

 

Maintenance

 

Replacement Parts

 

Tracks

 

High-End Openers

 

Solar Powered Openers
Garage Door Services Offered:
 

Roll Up Garage Doors

 

Overhead Doors

 

Commercial Door Springs

 

Commercial Door Panels

 

Replacement Parts

 

Tracks

 

Heavy Duty Openers

 

Garage Door Installations
Call Today for your Free Instant Quote...